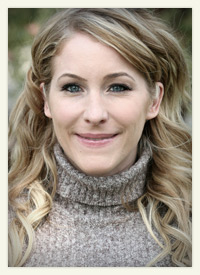 I Am Now Mary Ortenburger
My educational and professional background has afforded me the experience of working with a vast array of clientele, and has allowed me to recognize the importance of flexibility and adaptability as a therapist. I began my educational experience pursuing my goal of working with the Deaf, and graduated with my Bachelors Degree in Deaf Studies. After this time, I worked in a school setting with Deaf adolescents, where I obtained further experience working with young teens as well as high school students. I went on to obtain my Masters in Counseling from California State University, Fullerton, and began working in various clinical settings.
During my time as an intern and now as a Licensed Marriage and Family Therapist, I have been exposed to a wide range of clientele and have come to realize my areas of expertise and my enthusiasm when working with clients therapeutically. My clinical experience includes employment at a residential eating disorder treatment facility, where I worked with adolescents suffering from eating disorders and their families. During this time I also co-facilitated group therapy, conducted individual and family sessions, and worked with a multi-disciplinary team including dieticians, psychiatrists, M.D.s and other psychotherapists.
After gaining experience in this residential setting, I later transitioned and began working at an outpatient mental health clinic for children and adolescents, where I continue to work with eating disorders among other mental health issues. My experience includes working with cases involving severe trauma, addictions, family conflict, depression, anxiety, as well as other mood disorders. At this clinic, I have gained tremendous exposure to crisis intervention, and continue to be a member of a crisis intervention team. These experiences have cultivated my ability to remain calm and objective during periods of extreme stress for adolescents and their families. My clientele also includes Deaf and Spanish speaking clients, which allows me to utilize my linguistic skills while also gaining invaluable experience working with a wide array of cultures.